Why your business needs a Fanuc UK Spares Specialist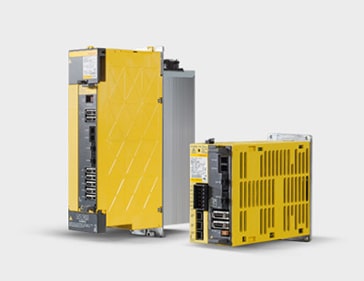 Every business owner knows how important it is to plan for the unexpected. Finding an independent Fanuc UK spares specialist who can help to get your machine back up and running fast when things go wrong is essential.
Being able to quickly find spares, expert advice, or a firm who can carry out rapid repairs to help you get your production lines running again is vital in a fast-moving global market.
When your machine is down you need to be confident you have the name of an independent company with experience of Fanuc UK spares and those from other manufacturers to hand. They can ensure your problem is quickly analyzed, diagnosed and a solution found by skilled engineers.
The good name of your business – and your profits – could be at risk unless you plan for potential issues. The less time your machine is down the better.
Knowing exactly who to turn to means you can be confident you have help on hand from a trusted source who will help get your business back on track.
Still, not convinced you need help? Consider how well your company has thought through these issues:
Rapid response: Do you have the phone number of a reliable partner who can help you quickly respond to problems? Building up a relationship with an independent Fanuc UK spares stockist means you can quickly manage any issues before they have a chance to cause your business real problems. It also means you have a trusted partner to turn to when a problem arises.
Fanuc UK repairs: Where can you find a team of independent, skilled engineers who can offer help? Having a team of experienced technicians with a wealth of CNC and machine tool experience means problems can be quickly resolved.
Our testing service means we can help quickly diagnose faults and give you an estimated response time. Repairs can then be carried out where possible, but if this cannot be done a replacement can be sourced from a selection of new, used and refurbished parts.
Specialist help: Finding a company with a wealth of experience in the CNC machine tools industry means you can be confident you will get the right service and support.
Older controls: If you have difficulty finding parts for older generation machine tools with Fanuc UK CNC? As an independent stockist our range includes: Fanuc PCB boards, servo and spindle drives, amplifiers, encoders and power supplies.
In this modern, ever-changing world, thinking ahead and having a plan in place to prevent problems is not only sensible – it is essential.
Having trusted partners in place ensures you can quickly get the advice you need and can help to minimise the downtime of your machines.