Fanuc Spindle Amplifier Module 6111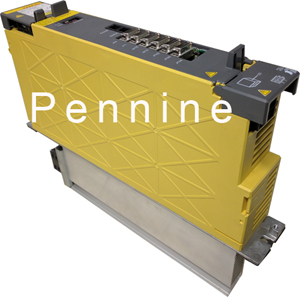 Fanuc type A06B-6011-HXX Alpha Spindle Drive are powered by Fanuc Alpha Power Supplies and running alongside Fanuc Alpha Servo Drive

We can supply New or refurbished units, Each unit is tested on bespoke test rig's built in our laboratory using the correct specification Fanuc Spindle Motor to match the Fanuc Drives.

The 7 Segment display on the front of the Spindle Drive will display an alarm when faulty, This information if supplied to us along with an error message on your Fanuc CNC can help diagnose a fault on your system and help us to help you get your machine up and running as quickly as possible and decrease any downtime you may have.

We can offer these drives Service Exchange, Outright, Refurbished, New and we also provide a test and repair service.
Please contact us if your drive is not listed below.