CNC Parts - Electronic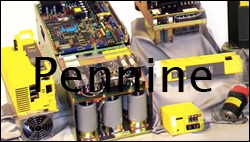 It's a fact of life that every CNC machine tool will, over time, require certain CNC parts to be replaced. its good to know that if or when it does that CNC Spares and Repairs is on hand to provide immediate assistance through our spare and replacement CNC parts operation. Electrical Motors, Encoders, Boards, Servo Drives, Spindle Amplifiers, Power Supplies, Keyboards, PLCs and CNC Monitors are the main parts we sell and repair.
Manufacturers index below.