Bosch Automation Spare Parts - CNC / Servo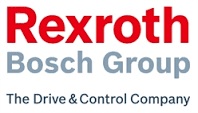 As one of the leading specialists in the field of drive and control technologies Bosch Rexroth (formerly Indramat) develops innovative concepts for the machine and plant manufacturers all over the world. It has a long history spanning more than 200 years with unique industry expertise and has become synonymous with developing productive, energy-efficient and customised drive and control technology solutions.
Founded by Georg Ludwig Rexroth in 1795 after he put a water-powered hammer mill into operation in Elsavatal, the company went on to acquire the Stein'schen Eisengießerei iron foundry in Lohr in 1850 thus establishing its headquarters in this city in Germany's Maintal region.
In 1930 Rexroth developed high-quality specialist castings, followed in the 1950's by standardised hydraulic components, industrialised gear pumps and block pumps. The 1960's saw Rexroth complete the acquisition of Indramat GmbH and the creation of their specialist department for electronic controls and control units.
Rexroth launched the first hydraulic servo valve onto the market in 1972 and later in 1974 proportional valve electronics, combining the benefits of hydraulics with electrics.
In 1975, Rexroth became a wholly owned subsidiary of Mannesmann AG, going on to acquire Brueninghaus GmbH in 1976 along with its production of axial piston pumps and motors. This collaboration led to the development of the world's first maintenance-free AC servomotor, in turn leading to the revolution of the mechanical engineering industry.
During the 1980's and 90's Rexroth went on to develop its pneumatic business unit, the innovative hydraulic vibration test facility HYDRA for the European Space Agency (ESA), its hydraulic systems were used on board the worlds largest pipe laying vessel, The Solitaire and hydraulic components were used in the tunneling machine for the Elbe tunnel.
2001 saw the merger of Mannesmann Rexroth AG and Bosch Automation Technology, forming Bosch Rexroth AG. Some popular products are DKC11.3-040-7-FW, DKC11.1-040-7-FW and DKC01.1-040-7-FW
Rexroth has continued to created unique automation solutions, such as the adaptive shell structure and powerful hydraulics used in the "La Yesca" dam in Mexico. Work is underway to future-proof Rextroth solutions with the use of modern power electronics to reduce energy consumption.
Bosch Spares can be shipped for delivery the next day in the UK and most parts of Europe.
The list below shows a selection of replacement Bosch spares currently stocked. If you can't find the product you need listed, please call us to check availability.