Fanuc Alpha Power Supply Module I Series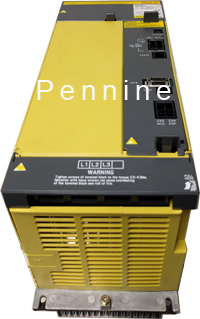 The A06B-6140-HXX range of Fanuc Alpha Power Supply Module supplies voltage to the Fanuc Alpha I Servo Drive and Fanuc Alpha Spindle I Drives
We can offer the Power Supplies New, Refurbished and Service Exchange,
If we don't stock your Fanuc Alpha I Power Supply we also offer our test and repair service, All Power supplies are tested under closed loop condition.

These Fanuc Power Supply have a separate control card these were included into the design of the Power Supply to make them easier to repair.
Any faults you have will be displayed via the 7 segment display, Please inform us of any alarms on the Alpha Power Supply and your Fanuc CNC Control.

Please contact us if the Fanuc Alpha Power Supply Module I Series you need is not listed or you want to enquire about a different part.