Fanuc Power Supply Module A06B-6150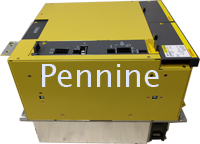 Fanuc alpha high voltage power supply module AiPS

Fanuc type alpha I power supply module. High voltage type power supply 400V input.
The Fanuc High voltage power supplies are found powering the high voltage Fanuc Alpha i Spindle drive like the A06B-6151 range and high voltage Fanuc Alpha Servo drive like the A06B-6127 series of drives.
We can supply these drives on Service Exchange, Outright Sale. We also provide a Test and Repair service to help you get your Fanuc CNC Machine tool up and running as quickly as possible.